We offer generous discounts if you order 2 or more 500g packs of coffee. This can be a mix of different coffees (excludes Gold Collection coffees).
Click here to find out more.
Brazilian Fairtrade
The family groups of Iuna and Irupi joined together in 1989, having a need to create community associations. Now 20 associations make up the FACI Cooperative; 750 families doing a variety of jobs produce 13,000 sacks of coffee per year. Through their association with the Fairtrade Federation they are able to sustain a higher standard of living and greater investment in the crops.

This coffee is a special pulp washed Brazilian which produces a rich, fruity flavour with lots of body and aftertaste - bringing you all the excitement of Mardi Gras!
FACI: Federation of Community Associations of the Rural Family Farmers of Iuna and Irupi
Click here to help decide which grind is best for you.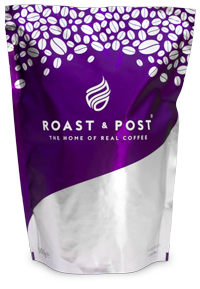 The Roast & Post Coffee Co. ®
Registered Office
7 Regent Street
Kingswood
Bristol
BS15 8JX
t. 01803 605993
e. sales@roastandpost.com
Registered in England No. 4387161.
Registered Office As Above
VAT Reg. No: GB 791 3864 93