Guatemalan Maragogype
A high grown, mild coffee, the Maragogype (actually a place in Brazil where this naturally mutated bean was originally discovered) 'Elephant' bean (so called for it's size) is much admired by connoisseurs.
Considered by some to be smooth and richer in flavour than the standard arabica beans.
Click here to help decide which grind is best for you.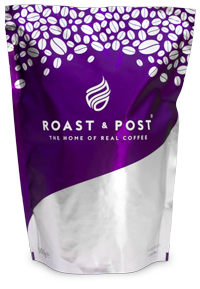 The Roast & Post Coffee Co. ®
Registered Office
7 Regent Street
Kingswood
Bristol
BS15 8JX
t. 01803 605993
e. sales@roastandpost.com
Registered in England No. 4387161.
Registered Office As Above
VAT Reg. No: GB 791 3864 93