Guatemalan Finca Oriflama
This shade-grown coffee originates from a family-run farm of 412 aces situated on rugged slopes in western Guatemala, up to 5,000 feet above seal level. The altitude and volcanic soil give the coffee a citrus twang with rich flavours – a fantastic way to start the day. Finca Oriflama has equal pay for women and pays nearly three times the minimum wage during the coffee season. Rainforest Alliance Certified.
Click here to help decide which grind is best for you.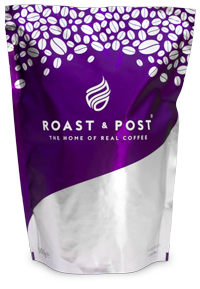 The Roast & Post Coffee Co. ®
Registered Office
7 Regent Street
Kingswood
Bristol
BS15 8JX
t. 01803 605993
e. sales@roastandpost.com
Registered in England No. 4387161.
Registered Office As Above
VAT Reg. No: GB 791 3864 93