Ethiopian Mocha Djimma
This coffee from the south east of Ethiopia comes from trees which are the nearest to the original trees that were first used for cultivation - the word coffee comes from the name of the Ethiopian town Kaffa. Although medium in body, this coffee has a rich, fruity flavour with winey undertones. The taste can almost be described as 'chocolatey'.
Click here to help decide which grind is best for you.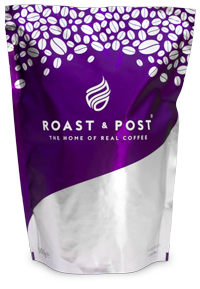 The Roast & Post Coffee Co. ®
Registered Office
7 Regent Street
Kingswood
Bristol
BS15 8JX
t. 01803 605993
e. sales@roastandpost.com
Registered in England No. 4387161.
Registered Office As Above
VAT Reg. No: GB 791 3864 93