Brazilian Santos
This coffee has a specific individual flavour. It is grown in the San Paulo region. The name Santos comes from the port from which most Brazilian coffee is shipped. Brazil produces about 35% of the world's coffee.
The flavour is smooth, moderate acidity and medium in body. Its flavour is dominated by an earthiness which is characteristic of dry processed coffees.
Click here to help decide which grind is best for you.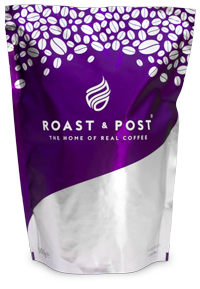 The Roast & Post Coffee Co. ®
Registered Office
7 Regent Street
Kingswood
Bristol
BS15 8JX
t. 01803 605993
e. sales@roastandpost.com
Registered in England No. 4387161.
Registered Office As Above
VAT Reg. No: GB 791 3864 93