Guatemalan Finca Oriflama Raw GREEN Coffee Beans
This shade-grown coffee originates from a family-run farm of 412 aces situated on rugged slopes in western Guatemala, up to 5,000 feet above seal level. The altitude and volcanic soil give the coffee a citrus twang with rich flavours – a fantastic way to start the day. Rainforest Alliance certified.
Click here to help decide which grind is best for you.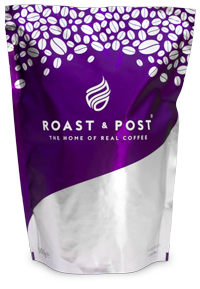 The Roast & Post Coffee Co. ®
Registered Office
7 Regent Street
Kingswood
Bristol
BS15 8JX
t. 01803 605993
e. sales@roastandpost.com
Registered in England No. 4387161.
Registered Office As Above
VAT Reg. No: GB 791 3864 93