Cuban Raw GREEN Coffee Beans
A smooth rich coffee, with a clean taste and a medium body. It has a sweet acidity, with less acidity than other Central coffees as it is grown lower. Originally grown on the Sierra Maestra by the fleeing slaves from Haiti. The brand name for Cuban coffee is Turquino, and this refers to the top quality screens, 17 & 18. There are three main growing regions in Cuba, and crop is picked in January / February.
Click here to help decide which grind is best for you.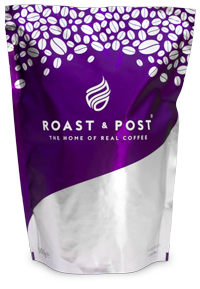 The Roast & Post Coffee Co. ®
Registered Office
7 Regent Street
Kingswood
Bristol
BS15 8JX
t. 01803 605993
e. sales@roastandpost.com
Registered in England No. 4387161.
Registered Office As Above
VAT Reg. No: GB 791 3864 93