Colombian Organic & Fairtrade Raw GREEN Coffee Beans
***The perfect Bulletproof Executive coffee!***
A fresh and fruity coffee from South America, grown in the Sierra Nevada district. This coffee is washed in fresh water and prepared using traditional methods. A smooth, mellow, easy-drinking coffee.
This fully ethical, dual certified, high-altitude grown, 100% arabica, single origin bean, makes it perfect for those customers wishing to follow the Bulletproof Executive regime to the letter, brewing using a drip filter machine or cafetiere. (For espresso brewing, please DARKER ROAST these beans).
Click here to help decide which grind is best for you.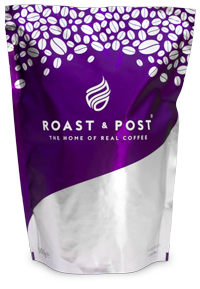 The Roast & Post Coffee Co. ®
Registered Office
7 Regent Street
Kingswood
Bristol
BS15 8JX
t. 01803 605993
e. sales@roastandpost.com
Registered in England No. 4387161.
Registered Office As Above
VAT Reg. No: GB 791 3864 93