We offer generous discounts if you order 2 or more 500g packs of coffee. This can be a mix of different coffees (excludes Gold Collection coffees).
Click here to find out more.
Australian Skybury
If you're in need of a bit of spring in your step, why not put a bit of Kangaroo in your life!
This is a smooth, full bodied, mild coffee which suits all tastes.
Grown in Queensland, not far from the Great Barrier Reef, the estate was started in 1978, set in the middle of tropical forests. Their biggest problem is kangaroos eating the young trees.
Quanity discounts do not apply to this coffee.
Click here to help decide which grind is best for you.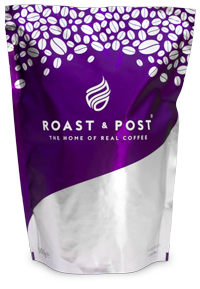 The Roast & Post Coffee Co. ®
Registered Office
7 Regent Street
Kingswood
Bristol
BS15 8JX
t. 01803 605993
e. sales@roastandpost.com
Registered in England No. 4387161.
Registered Office As Above
VAT Reg. No: GB 791 3864 93