We offer generous discounts if you order 2 or more 500g packs of coffee. This can be a mix of different coffees (excludes Gold Collection coffees).
Click here to find out more.
Rich Hazelnut 225G
A delicious nutty coffee. Smooth, rich coffee with the taste of hazelnuts. Coffee and hazelnuts - what a great combination.
Perfect for brewing as a Filter or Cafetiere coffee.
Finest Arabica beans from Central America, freshly roasted and enhanced with nature identical flavourings. Alcohol free.
NUT ALLERGY ADVICE: PLEASE NOTE THAT THIS COFFEE MAY CONTAIN OR HAVE TRACES OF NUTS AND/OR NUT OILS, OR MAY HAVE BEEN PROCESSED ALONGSIDE OTHER PRODUCTS CONTAINING NUTS.
Click here to help decide which grind is best for you.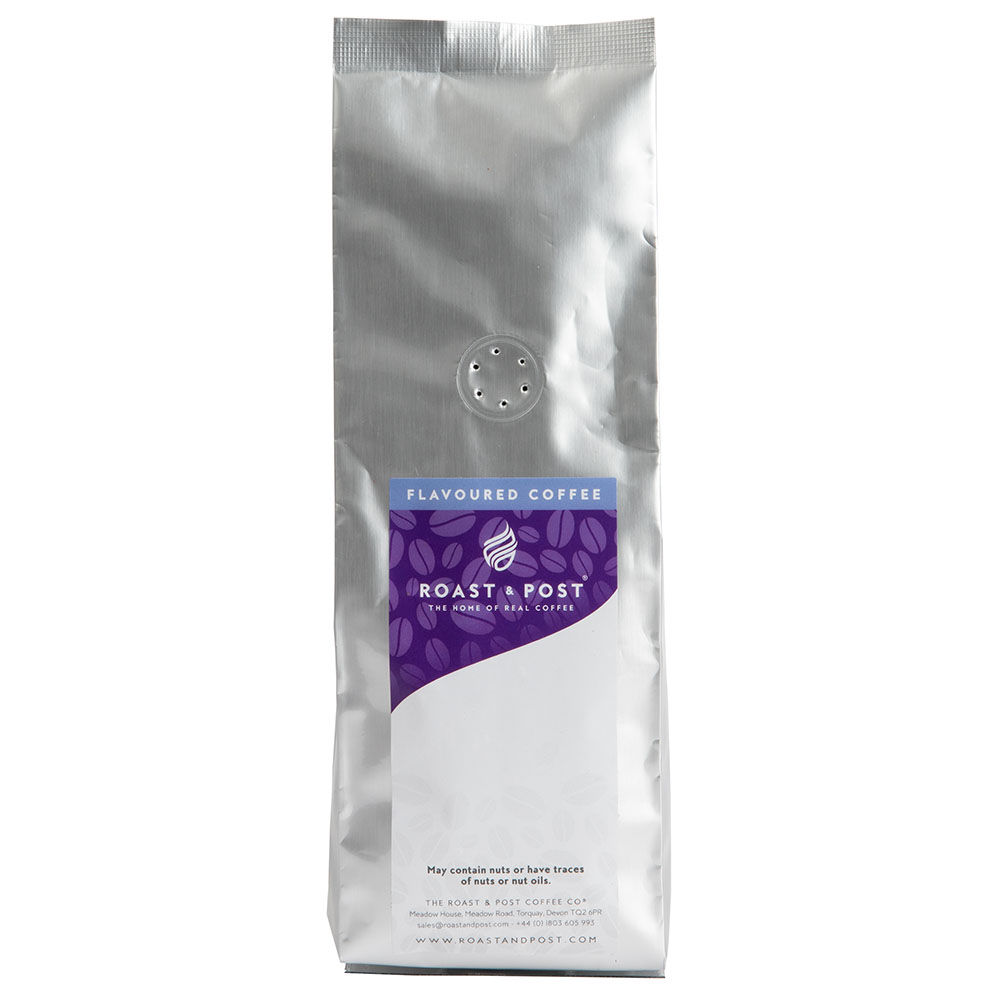 The Roast & Post Coffee Co. ®
Registered Office
7 Regent Street
Kingswood
Bristol
BS15 8JX
t. 01803 605993
e. sales@roastandpost.com
Registered in England No. 4387161.
Registered Office As Above
VAT Reg. No: GB 791 3864 93