We offer generous discounts if you order 2 or more 500g packs of coffee. This can be a mix of different coffees (excludes Gold Collection coffees).
Click here to find out more.
Death By Chocolate 100G
Fine Arabica beans combined with the strongest and darkest of our chocolate flavourings.
Perfect for brewing as a Filter or Cafetiere coffee.
Finest Arabica beans from Central America, freshly roasted and enhanced with natural flavourings. Alcohol free.
NUT ALLERGY ADVICE: PLEASE NOTE THAT THIS COFFEE MAY CONTAIN OR HAVE TRACES OF NUTS AND/OR NUT OILS, OR MAY HAVE BEEN PROCESSED ALONGSIDE OTHER PRODUCTS CONTAINING NUTS.
Click here to help decide which grind is best for you.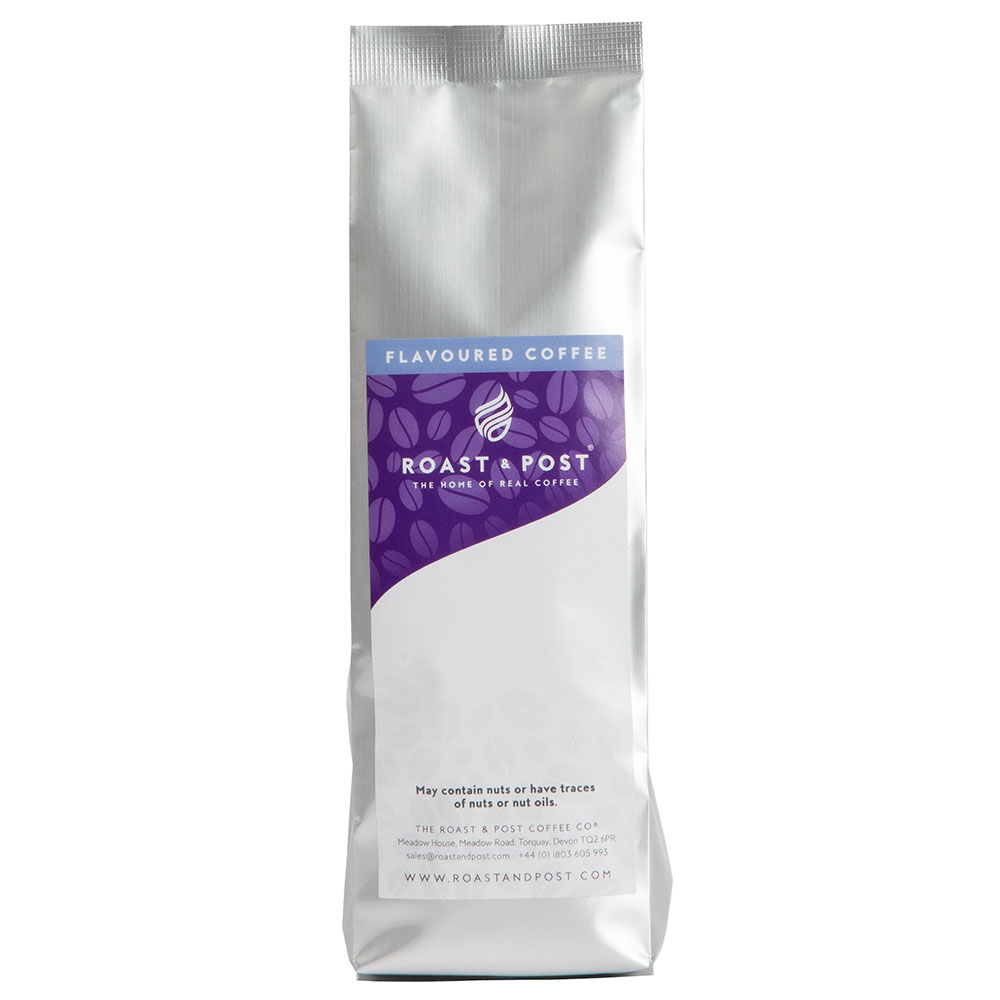 The Roast & Post Coffee Co. ®
Registered Office
7 Regent Street
Kingswood
Bristol
BS15 8JX
t. 01803 605993
e. sales@roastandpost.com
Registered in England No. 4387161.
Registered Office As Above
VAT Reg. No: GB 791 3864 93