Roast & Post Rich Espresso Organic & Fairtrade
Here we take our ORG / F/T Dark Italian, and blend it with the best dark roasted ORG / F/T Sumatran bean. The blend, together with the dark roast, creates a heavy, strong brew with a full, rich flavour. Characteristic of the popular Italian style, this espresso blend excels in its bite, finishing in a smooth dark chocolate after taste. Fully dual certified, both Organic & Fairtrade.
Click here to help decide which grind is best for you.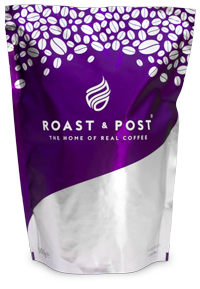 The Roast & Post Coffee Co. ®
Registered Office
7 Regent Street
Kingswood
Bristol
BS15 8JX
t. 01803 605993
e. sales@roastandpost.com
Registered in England No. 4387161.
Registered Office As Above
VAT Reg. No: GB 791 3864 93