Roast & Post FREEDOM Blend Organic & Fairtrade
A blend of Organic and Fairtrade coffees from Colombia, Sumatra, Costa Rica, Peru and Tanzania. A smooth, sweet espresso coffee, at the lighter end of our Dark Roast, suitable for all day drinking.
Click here to help decide which grind is best for you.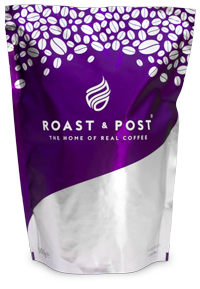 The Roast & Post Coffee Co. ®
Registered Office
7 Regent Street
Kingswood
Bristol
BS15 8JX
t. 01803 605993
e. sales@roastandpost.com
Registered in England No. 4387161.
Registered Office As Above
VAT Reg. No: GB 791 3864 93