We offer generous discounts if you order 2 or more 500g packs of coffee. This can be a mix of different coffees (excludes Gold Collection coffees).
Click here to find out more.
Honduras SHG
Once the poor relation in central American coffees, Honduran coffee producers used to traffic their beans into neighbouring Guatemala where they would sell for a higher price because of Guatemala's coffee reputation. Since those days the quality of the coffee has dramatically improved and demand increased and selling coffee across the border has become unnecessary. Today quality Honduras coffee can rival many more popular Central American coffees at a competitive price. Coffee Producers and the Honduras government have made it a mission to improve the quality of the coffee. Laws have been passed providing fiscal incentives to coffee producers and highways have been built to access thye more remote coffee growing regions. This coffee is a Strictly High Grown (SHG) coffee with a soft body, a buttery caramel taste after orange acidity upfront, with a smooth creamy finish. A great everyday coffee either as a filter/cafetiere or as a mild espresso.
Click here to help decide which grind is best for you.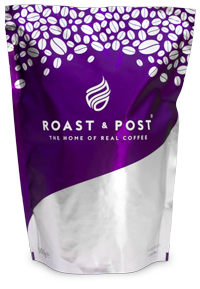 The Roast & Post Coffee Co. ®
Registered Office
7 Regent Street
Kingswood
Bristol
BS15 8JX
t. 01803 605993
e. sales@roastandpost.com
Registered in England No. 4387161.
Registered Office As Above
VAT Reg. No: GB 791 3864 93