Decaffeinated Espresso Coffee Selection Pack
Perfect for Espresso lovers who want all the taste with non of the caffeine. This pack contains 4 x 200g packs of delicious Dark Roasted Decaffeinated Espresso coffees for you to try. 100% arabica beans, two of which are naturally Decaffeinated. We have included a Colombian Decaffeinated, a Swiss Water Sumatran Decaffeinated, dual certified as both Organic and Fairtrade, a naturally Decaffeinated Mexican, and a Fairtade Colombian.
All the taste but without the caffeine!
This selection pack has been designed for electric espresso machine brewing.
Click here to help decide which grind is best for you.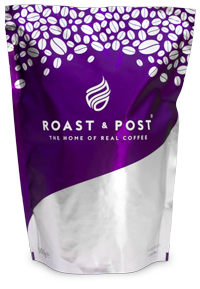 The Roast & Post Coffee Co. ®
Registered Office
7 Regent Street
Kingswood
Bristol
BS15 8JX
t. 01803 605993
e. sales@roastandpost.com
Registered in England No. 4387161.
Registered Office As Above
VAT Reg. No: GB 791 3864 93