We offer generous discounts if you order 2 or more 500g packs of coffee. This can be a mix of different coffees (excludes Gold Collection coffees).
Click here to find out more.
Venezuelan DARK ROASTED
A high quality washed arabica, produced mainly along the coastal regions of the country. We source from Tachira State, which produces the finest quality and is situated in the South West towards the border with Colombia. The coffee has a particularly good body and a fine acidity, which enables us to roast it dark to make an excellent espresso coffee.
Click here to help decide which grind is best for you.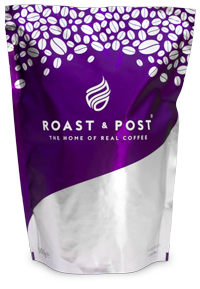 The Roast & Post Coffee Co. ®
Registered Office
7 Regent Street
Kingswood
Bristol
BS15 8JX
t. 01803 605993
e. sales@roastandpost.com
Registered in England No. 4387161.
Registered Office As Above
VAT Reg. No: GB 791 3864 93