Celebes Kalossi Toraja Raw GREEN Coffee Beans
Grown on the Rante Karua mountain range in S.W. Sulawesi.
Although the plantation was planted 100 years ago, it was lost to the jungle and rediscovered in 1986. The trees were replanted and the cultivation was developed for 5 years to produce the unique, smooth taste of this coffee.
The beans are hand picked and sun dried. The coffee produces a heavy smooth liquor and a rich flavour.
Click here to help decide which grind is best for you.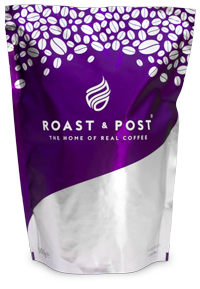 The Roast & Post Coffee Co. ®
Registered Office
7 Regent Street
Kingswood
Bristol
BS15 8JX
t. 01803 605993
e. sales@roastandpost.com
Registered in England No. 4387161.
Registered Office As Above
VAT Reg. No: GB 791 3864 93