Ethiopian Limu Organic & Fairtrade
Organic & Fairtrade coffee from the birthplace of coffee, or so it is argued. Not just a barren dry land, but tropical jungles where coffee grows in wild gardens amongst other shade-giving trees. We have chosen this coffee from the Illubabor district for its fine floral taste and wonderful aroma.
Click here to help decide which grind is best for you.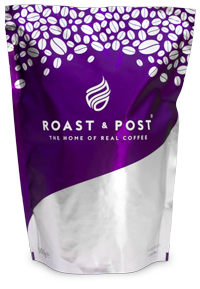 The Roast & Post Coffee Co. ®
Registered Office
7 Regent Street
Kingswood
Bristol
BS15 8JX
t. 01803 605993
e. sales@roastandpost.com
Registered in England No. 4387161.
Registered Office As Above
VAT Reg. No: GB 791 3864 93