We offer generous discounts if you order 2 or more 500g packs of coffee. This can be a mix of different coffees (excludes Gold Collection coffees).
Click here to find out more.
Jamaican Blue Mountain
Selected from the Wallenford Estate, this is the quintessential classic coffee. Rich flavour, aroma, full body and balanced, mild acidity.
Of all coffees this must most closely match the description given by Sheikh Abd-al-Kadir in 1587 that "coffee is like common man's gold, and like gold it brings to every man the feeling of luxury and nobility".
Considered the 'Rolls Royce' of coffees - they certainly make us pay for it!
Quantity discounts do not apply to this coffee
Click here to help decide which grind is best for you.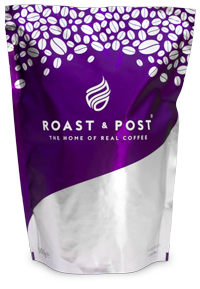 The Roast & Post Coffee Co. ®
Registered Office
7 Regent Street
Kingswood
Bristol
BS15 8JX
t. 01803 605993
e. sales@roastandpost.com
Registered in England No. 4387161.
Registered Office As Above
VAT Reg. No: GB 791 3864 93