Kenya Honeybush
Aroma & Tasting Notes
Through an Espresso Machine
Brewed this way the aroma is of Lemon initially with strong Floral Tea undertones. On tasting, beautiful Citrus Lemon upfront with hints of Kumquat, Caramel through the body with a Floral Tea aftertaste.
Overall, Citrus, Smooth & warming. Would be great served with a light breakfast or after dinner.
Through a Filter Machine or Cafetiere
Brewed this way the aroma is Citrus Lemon with subtle hints of Caramel. On tasting, Citrus Lemon upfront with a Caramel Body, hints of Kumquat and a Floral Tea aftertaste.
Citrusy, Sweet and Smooth, and would be great with a light breakfast of eggs or toasted croissant.
More about where this coffee comes from….
Kenya is famous for delightful coffees and the Honey Bush Estate produce a fine example. Grown in the foothills of Mount Kenya with nearby tea plantations, the two great Kenyan varietals SL-34 and SL-28 combine to produce a wonderful, yet affordable speciality grade coffee.
To further enhance the naturally exciting coffee, the beans are aged in Oak barrels to create an enzyme reaction that results in an extremely smooth cup. Ageing in Oak or Chestnut wooden barrels has a noticeable improvement to the cup after just 90 days, and aged for longer the beans take on a completely new and improved flavour and mouthfeel.
Click here to help decide which grind is best for you.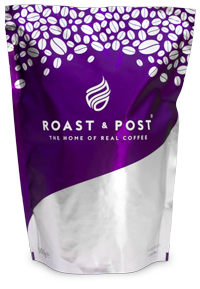 The Roast & Post Coffee Co. ®
Registered Office
7 Regent Street
Kingswood
Bristol
BS15 8JX
t. 01803 605993
e. sales@roastandpost.com
Registered in England No. 4387161.
Registered Office As Above
VAT Reg. No: GB 791 3864 93