Speciality Ethiopian Yirgacheffe Gedeb (Green Beans)
A fantastic one-time offer of a truly rare and distinctive Ethiopian coffee.
Limited Edition Ethiopian Yirgacheffe Grade 1 Gedeb (Green).
This naturally sun-dried, grade one Ethiopian Yirgacheffe is best roasted to a mid-dark roast. It is extremely unusual for an Ethiopian coffee to be able to take such a dark roast, but this results in the ability to brew the coffee either by filter and cafetiere, but most unusually also through an espresso machine.
With a clear, clean and fruity taste, this coffee offers a delicious hint of blueberries and caramel, with a mild milk chocolate back taste. When milk is poured over this coffee, you will believe you are actually eating blueberry pie !
From the smallholder farmers of the town of Gedeb, just over 6 km south of Yirgacheffe town, there are only 30 sacks of this coffee available to the market………. and we have 5 of them !!
Quantity Discounts do not apply to this coffee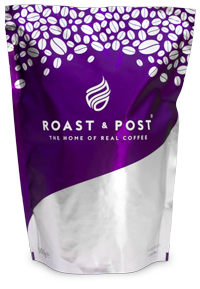 The Roast & Post Coffee Co. ®
Bridgeview House, Redhill Lane,
Elberton, Bristol,
South Glos. BS35 4AE. UK
t. 01454 417147
f. 01454 417774
e. sales@roastandpost.com
Registered in England No. 4387161.
Registered Office As Above
VAT Reg. No: GB 791 3864 93