Special Offers
A fantastic one-time offer of a truly rare and distinctive Ethiopian coffee! Limited Edition Ethiopian Yirgacheffe Grade 1 Gedeb.
This naturally sun dried, grade one Ethiopian Yirgacheffe Gedeb is roasted to a mid-dark roast. It is extremely unusual for an Ethiopian coffee to be able to take such a dark roast, but this results in the ability to brew the coffee either by filter and cafetiere, but most unusually also through an espresso machine.
There are only 30 sacks of this coffee available to the market...and we have 5 of them! Order Now
Introduce your friends to Roast & Post and get a 10% discount voucher.
For each friend you introduce using our introduction page they will receive a 10% off voucher. When they place an order you will also receive a 10% off voucher as a thank you.
As soon as your friend(s) have placed their first order on our website, we will let you know by email, enclosing your personal voucher code.
Bulletproof Coffee!
Following the large number of emails we receive requesting information on which of our coffees best meets the stringent requirements of the Bulletproof Executive regime, we have now made it easy for you! Head straight to our Organic & Fairtrade section, and opt for our Colombian coffee - the perfect match for this eating plan.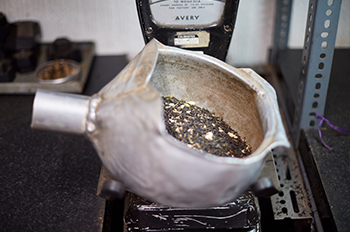 All our teas now have an extra 10% off.
Why not browse our extensive range of teas and infusions.
Just use the following promotional code at the checkout to receive the discount
TENPCT
Browse our range of teas and infusions
The Roast & Post Coffee Co. ®
Bridgeview House, Redhill Lane,
Elberton, Bristol,
South Glos. BS35 4AE. UK
t. 01454 417147
f. 01454 417774
e. sales@roastandpost.com
Registered in England No. 4387161.
Registered Office As Above
VAT Reg. No: GB 791 3864 93
Website by Redspa Ltd